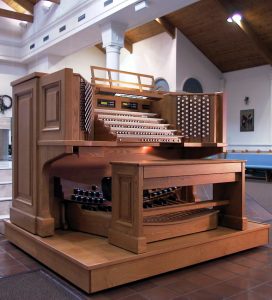 Dunne Music Company is proud to represent the world's largest builder of church and theatre organs, Allen Organ. We're responsible for nearly 1000 Allen products installed in churches, synagogues, schools and private residences in Florida, southern Georgia, The Bahamas, and The Caribbean.

We look forward to meeting with you and learning more about how we can serve you and your church! We also suggest taking a very close look at the Allen Organ webpage "The Art of Organ Building" located under our WHY ALLEN menu above, to learn about the three key PERFECTION concepts that make an Allen Organ a pleasure to own and play!


Please contact us to make an appointment by calling (954)-974-0424 (also for outside the U.S.), or (888) 942-5536.